I am happy to post various family news items here… if you have a "happening" that involves Dillahunty's far and wide, pass it on to me and I'll see about putting it up.
Ideah Agency

Deah (Dillahunty) Chisenhall—has started a marketing creative services agency.
---
Darla Baerg

Besides being my cousin, Darla (Dillahunty) Baerg is a great public speaker and is starting a speaking ministry.
---
Craft A Craft

I have an extensive blog covering various boating interests.
---
Open Gate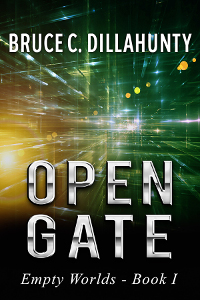 Open Gate - first book in the Empty Worlds series.
Empty Worlds is a new Science Fiction series by Bruce C. Dillahunty.
"I could not put this book down once I started it!"
A group of young adults discovers just what happens when they move off Earth and start taking over the universe.
"It's Science Fiction with people."
Suitable for all ages and interests.